Photo: Charles Schuck, Dario Lasagni courtesy of New Museum, Cheryl D. Miller and images courtesy of Herb Lubalin Study Center of Design and Typography, Brian W. Ferry
Every two weeks, I will collect and share the objects, the designers, the news and the events to know.
In 2000, during a residency at the World Trade Center, Palestinian-American artist Emily Jacir bought and returned merchandise from every store in her mall: a $25 camel-printed Italian tie from Tie Rack; a $129 black "career dress" from Barani; a $10 celery green cardigan from Children's Place. She photographed each item and her receipts for her piece My America (I'm still here). It's both an index to a very specific time and place and a commentary on the false promise of "infinite mobility" in America depending on what you buy. While it is easy to buy and return products and use them to project an idea of ​​social mobility, for people the freedom of movement is much more restricted. The work is presented publicly for the first time in "Return Sale", an exhibition on the malls of lower Manhattan at the Abrons Arts Center, curated by Camila Palomino. The show explores how retail strategy and, more specifically, mall planning came to define the landscape of lower Manhattan after 9/11. As I walk through the Fulton Center-Oculus-Brookfield Place megaplex, I am often struck by how alienating and contrived the malls are, considering that so many New Yorkers, myself included, are not the archetypal consumers but urban planners. have centered in their plans for Lower Manhattan – affluent financial services workers, day-trippers and tourists seeking the "glamorous image" the city represents. But most financial services workers walking around Brookfield aren't wearing Louis Vuitton and Bottega Venetta; they all wear the same branded gray pants and fleece vests. The idea imposed by the New Yorker consultant as a luxury client is as much a fantasy as the myth of infinite mobility that Jacir dismantles in My America (I'm still here). Until April 3.
Joseph Guerra – the designer of the Lalo stroller, Misen cookware and the Away concept store – has branched out into his own DTC brand with Airsign, a new home appliance company. Its first product is a minimalist HEPA filter vacuum cleaner that looks more like a smooth suitcase than a clumsy machine. Full disclosure: I haven't personally tried the vacuum. As unlikely as it sounds, I support a small, independent business bringing healthy competition to a field dominated by a certain designer with bad politics.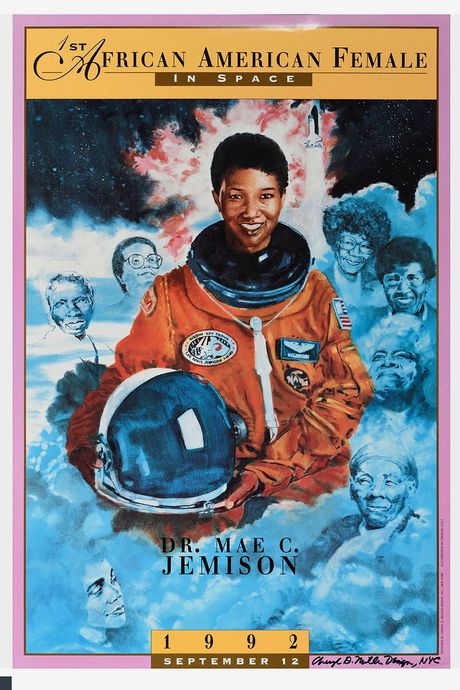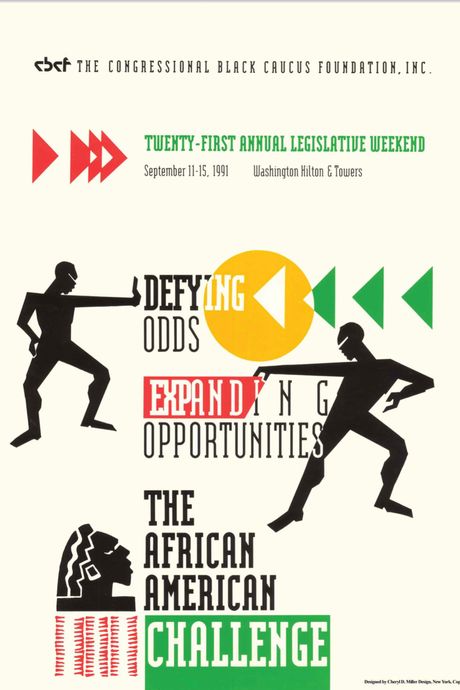 BIPOC's personal collection of graphic works held by pioneering designer, Dr. Cheryl D. Miller, heads to the Cooper Union's Herb Lubalin Center for the Study of Design and Typography. The donation — which includes Miller's posters for NASA and the Congressional Black Caucus and his thesis on the lack of diversity in his profession — lays the groundwork for a new collection focused on the history of black graphic design. While black designers have created important work, museum collections have not sufficiently reflected this. "It's an important way to decolonize the history of design, ensuring that every voice is heard in the history of graphic design in North America," says Dr Miller, who worked with Stanford on a collection similar for the west coast. I am excited to see how this work will become more accessible through the Center for Studies, which also plans to use Miller's donation, along with other new donations, for an online publication on Dorothy E. Hayes, Louise E Jefferson and Mozelle. Thompson Jr. is slated for release later this year.
Photo: Dario Lasagni, courtesy of the New Museum
There is a monumental retrospective on Faith Ringgold at the New Museum, encompassing almost 60 years of her paintings, sculptures, prints and activism work. Ringgold's story quilts are regularly represented in museum collections, but it is truly breathtaking to see them all together and observe the extraordinary care that goes into every stitch, piece of fabric and hand-painted letter. I was drawn to his 7 by 12 foot 1985 street story Quilt, which tells the story of a single building in Harlem over time and how the traumatic events experienced by residents – a war, fire and fatal car accidents – affect the people who live there. In a city filled with hundreds of thousands of apartment buildings, it's a reminder of how the city is embedded with deep and complex records. Until June 5.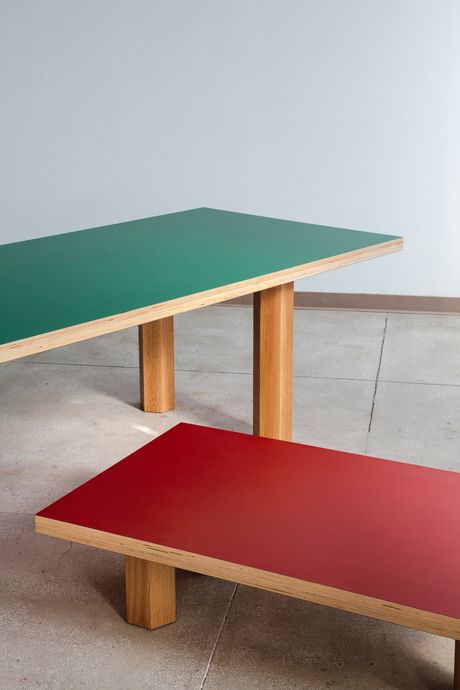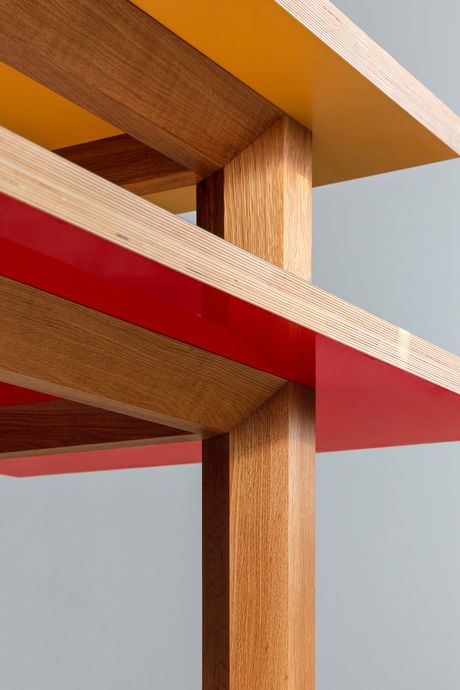 GRT Architects – the Brooklyn studio behind some of the city's most designed streets and envy-inducing homes – is launching a new collection of tables next week with Matter. GRT's work is so satisfying to experience because of the materials and craftsmanship (especially the woodwork and cabinetry) in their spaces. The Poole Tables – inspired by their renovation of a Harlem townhouse originally designed by Thomas Henry Poole – represent their small-scale sensibility. Table tops are thick plywood with an exposed striped edge sandwiched between laminate (in very Charlotte Perriand-eqsue colors) and chunky hexagonal pine legs. These paintings show that minimalism isn't boring when it's done really well.