glas italia at milan design week 2022
As Milan Design Week resumed its full swing for its highly anticipated 2022 edition, Glass Italy delighted visitors to the Salone del Mobile at Rho Fiera with a breathtaking display of beautiful and bold glass objects. The brand presented a range of products designed in partnership with former collaborators Edward Barber & Jay Osgerby, Piero Lissoni, Philip Stark, Patricia Urquiola and George Yabu and Glenn Pushelberg. This year, the company also collaborated for the first time with Inga Sempé.
Covering an area of ​​450 m², the Glas Italia stand at Mobile fair sought to recreate the feeling of refined contemporary domestic interiors and eclectic and functional work and hospitality spaces. We've selected some of our highlights from the exhibition below…
Patricia Urquiola: High and low tables, console and desk SIMOON
the 'Simoon' tables are covered with a special grain of frosted Murano glass, available in the colors amethyst, light blue and topaz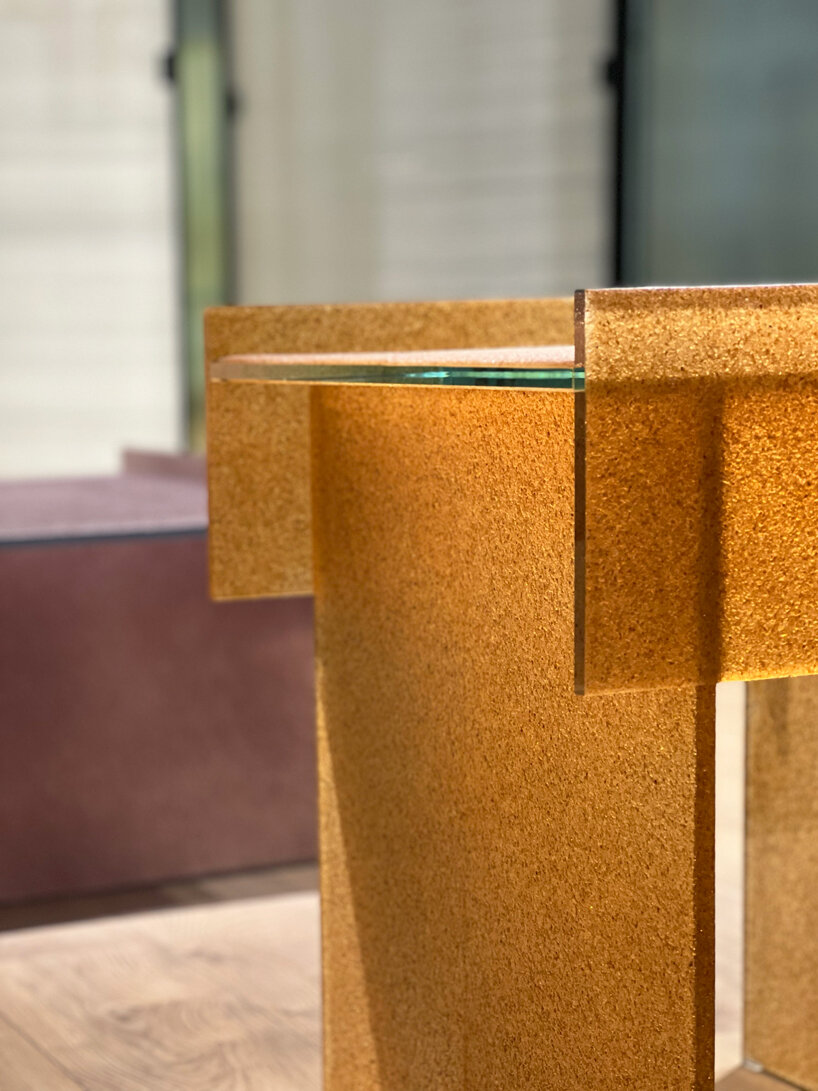 image © designboom
Patricia Urquiola: DOBLE storage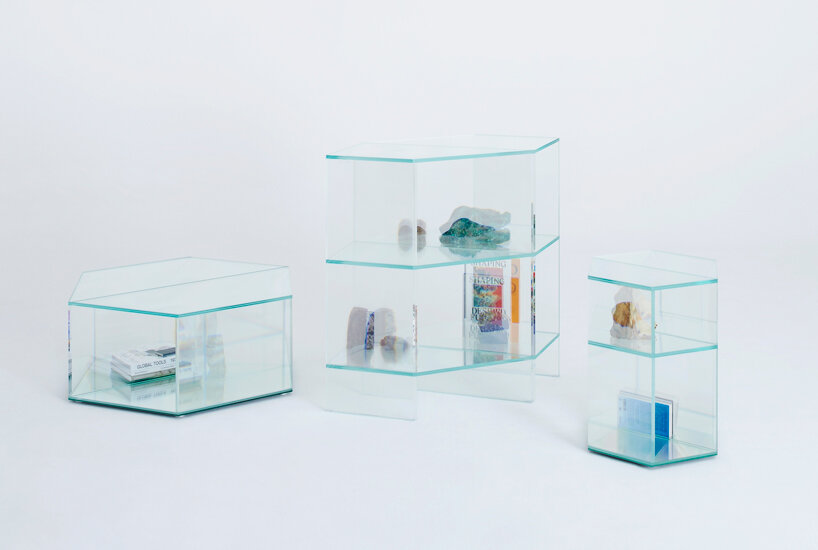 the 'Doble' storage units feature a hexagonal shape made with an innovative laminated glass
'I am continuing my collaboration with Glas Italia through a collection of furniture, the intention of which is to enhance the material, a very innovative glass, the result of experimentation and exchanges with the company,' said Patricia Urquiola.
"The three-dimensional storage elements seem to multiply the objects inside, thanks to the "illusory" and pleasantly distorting effects of the lenticular glass that makes up the surfaces. In addition, even the inclinations of the support surfaces are designed to create different perspectives so that the reflections can be admired from several points of view. A game of optical illusions, of unexpected and changing effects. An evolutionary glass.'
Philippe Starck: DONALD high and low tables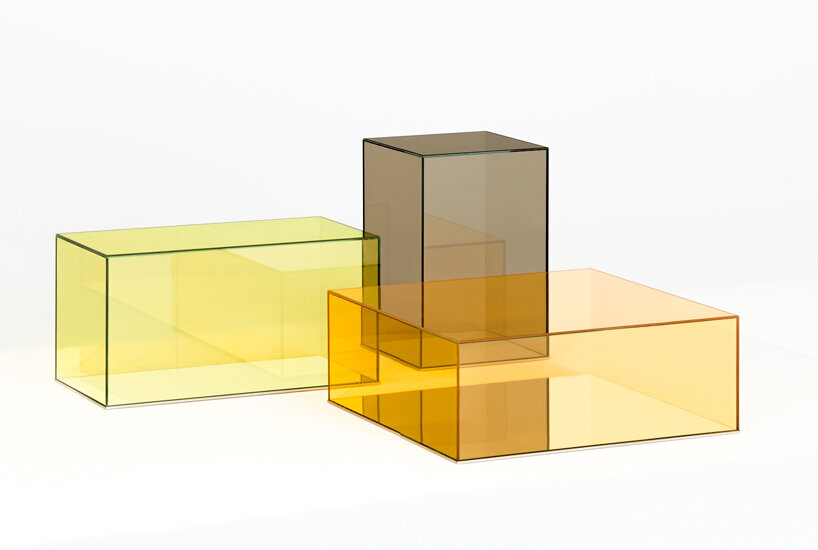 'Donald' coffee tables are available in three sizes and 12 clear glass shades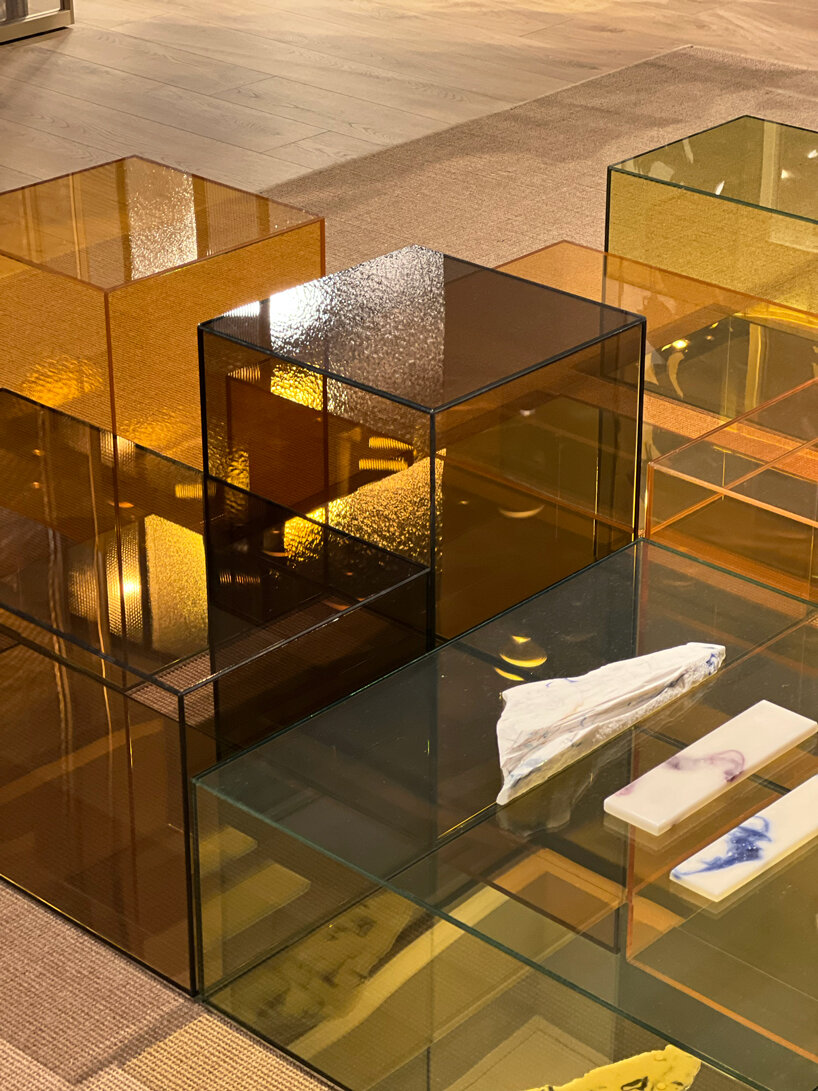 image © designboom
comments Philippe Starck, "By the magic of transparency, reflection and diffraction, a Donald can hide a Donald."
Piero Lissoni: HEAD-TO-HEAD canapes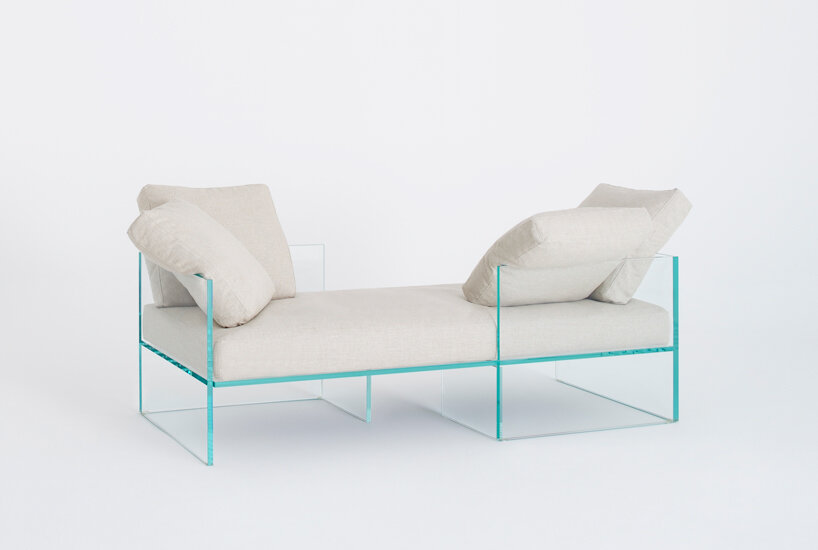 the Tête-à-Tête sofas are characterized by a clean and light design, with a structure in transparent extralight glass 19 mm thick, shaped, tempered and UV-bonded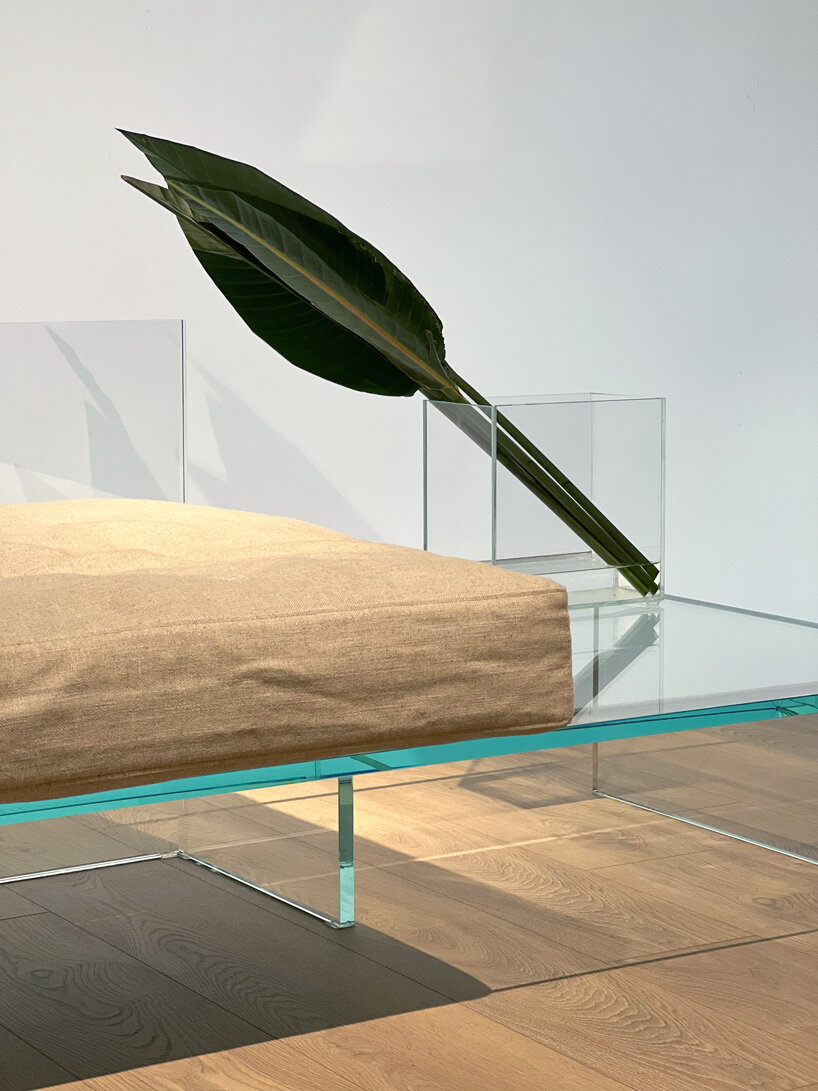 image © designboom
Piero Lissoni: SPECTRUM coffee tables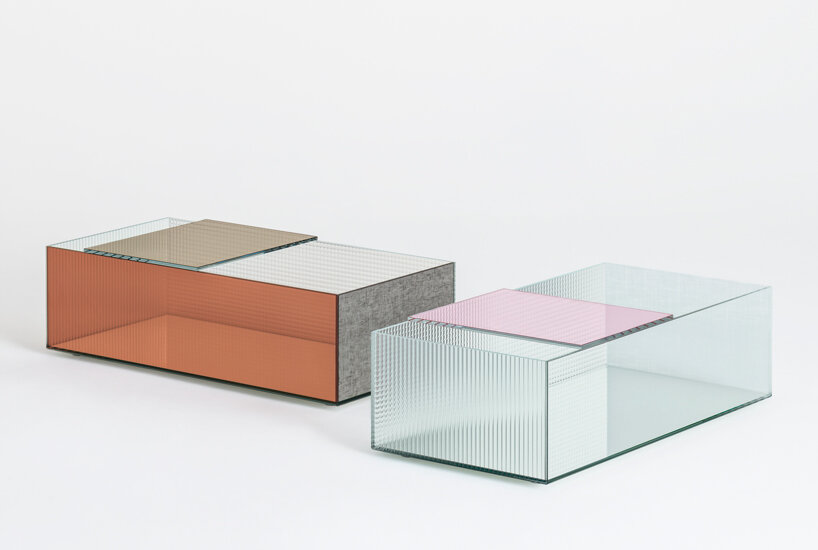 'Spectrum' coffee tables have a mirrored bottom and a choice of color and material finishes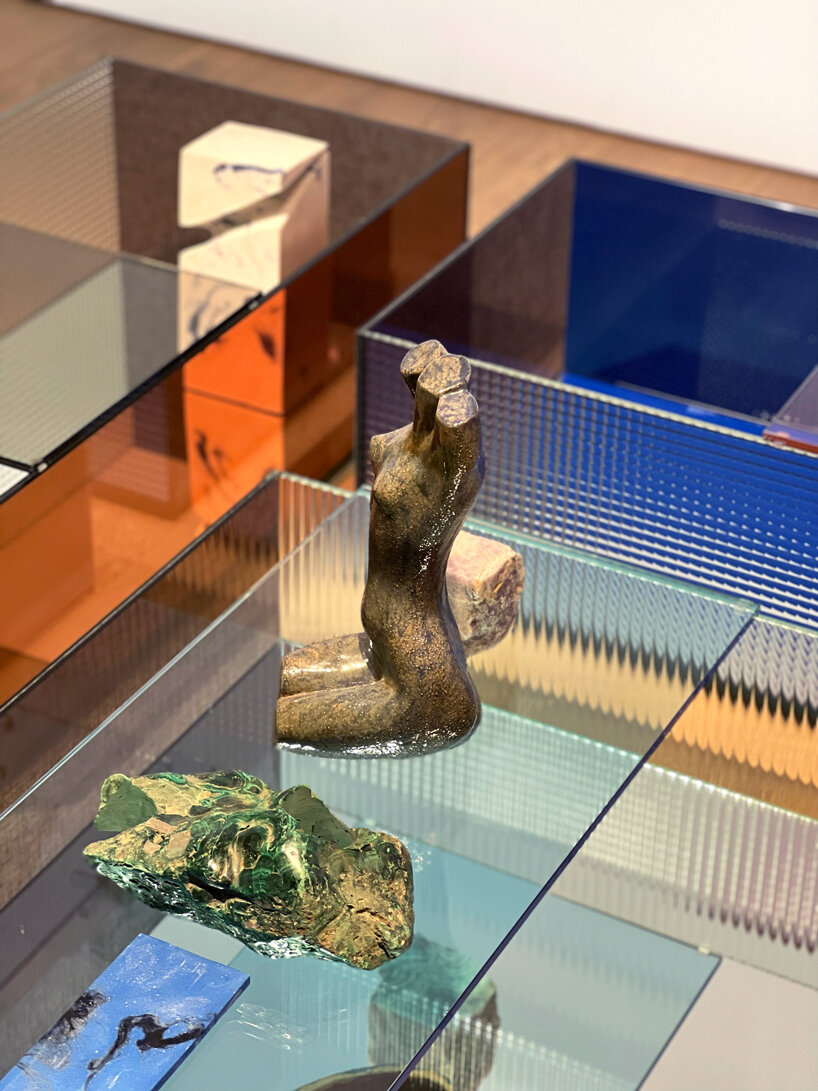 image © designboom
project info:
Mark: Glass Italy
mobile show 2022: Pavilion 20 Booth B11 C14
designers: Edward Barber & Jay Osgerby, Piero Lissoni, Philippe Starck, Patricia Urquiola, George Yabu and Glenn Pushelberg, Inga Sempé