If you've ever wondered "how can I make my bedroom stylish?" then you will be aware of the delicate task of making your sleeping space beautiful every day.
If you want bedtime – and yourself – to feel special every night, search for simple yet effective luxury bedroom ideas to provide you with the perfect inspiration to create a beautiful hotel-style bedroom in your own home. .
And why not? We spend around a third of our lives in bed, so it only makes sense that we make sure we're giving ourselves the best experience and the highest quality rest possible.
And you can do that by creating a stylish bedroom that meets all your needs, from welcoming materials to comforting colors. Almost all elements are involved in creating bedroom ideas that will make your bedroom look elegant, luxurious and expensive.
How do I make my bedroom stylish?
If you're looking for master bedroom ideas, or even guest bedroom ideas, with an emphasis on luxury and style, these changes will not only make you feel like you're on vacation, but you'll be easier to drift into the deep sleep your body needs to truly rest and recover.
From clever painting tricks and decorating with mirrors to wonderful ways to use symmetry in interior design and bedroom art, our designers' beautiful decorating ideas will help you organize a bedroom that has looks tailored, sophisticated and oh so smart. Below, with the help of interior designers, we answer the common question "how can I make my bedroom stylish?"
1. Choose a concept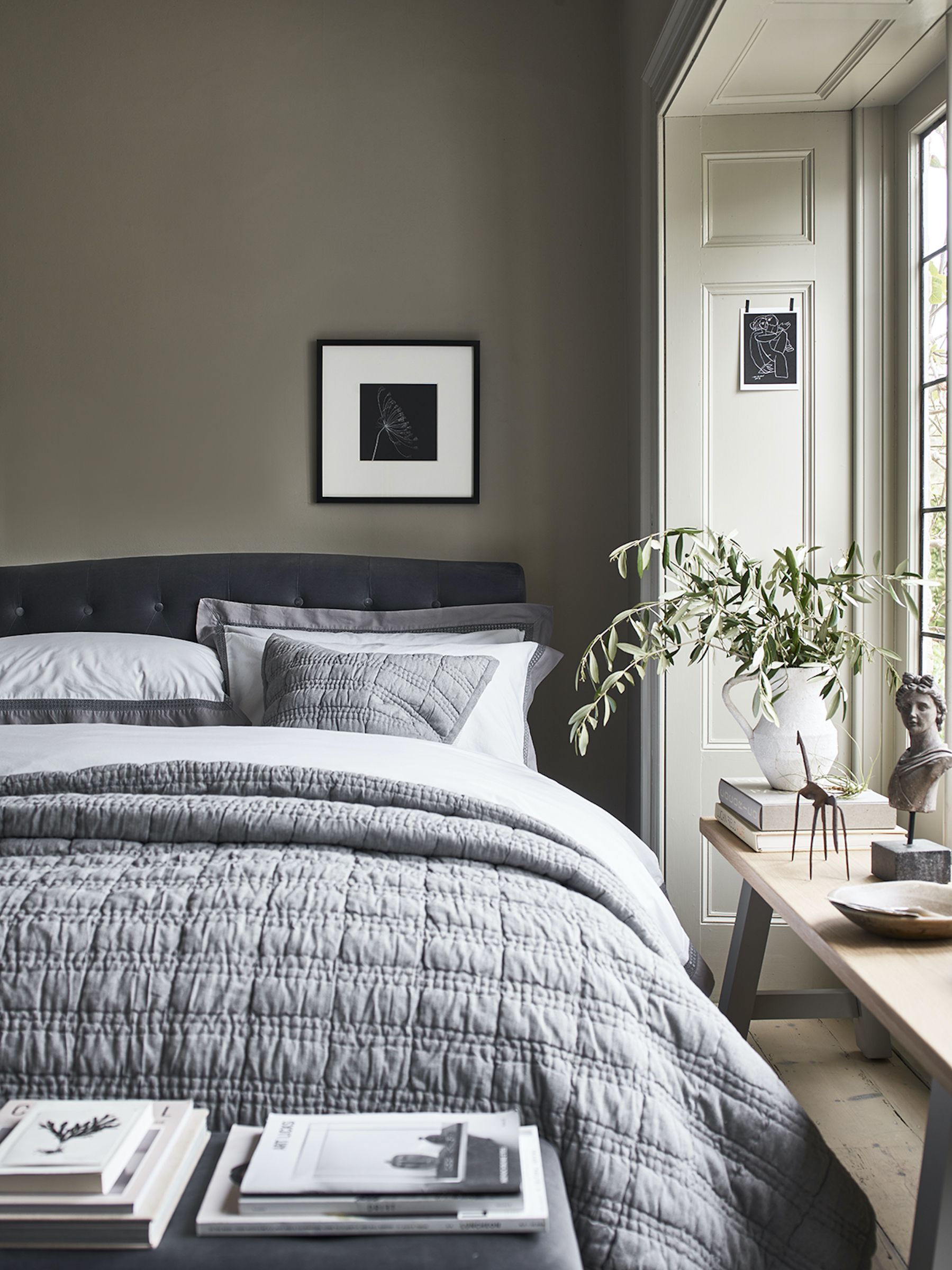 Having a theme for your bedroom helps create a cohesive look – and while it's good to keep up with the latest bedroom trends, the most important thing is to make sure it's true to your personal style and suitable for your home.
When it comes to deciding what are the right themes for bedrooms, think about the colors, textures and patterns that you currently love. All great looks start with great inspirational images, so treat yourself to a research session with our decoration section, then create a moodboard for your project. It doesn't have to be interior images: nature scenes, fashion magazines, and travel can all inspire your space.
According to Colin Wong, Creative Director at Development Direct (opens in a new tab): 'You should choose bedroom color ideas that strongly appeal to you. Everyone has a color they relate to and that should form the basis of your choice. The room is yours and you must finish it in a way that improves your mood'
Ultimately, your decorating style should reflect your personality, and your bedroom should be filled with things you love, adore and make you feel safe, comfortable and at home. A well-designed and well-planned bedroom not only looks good, but should also improve your quality of life.
2. Organize a color palette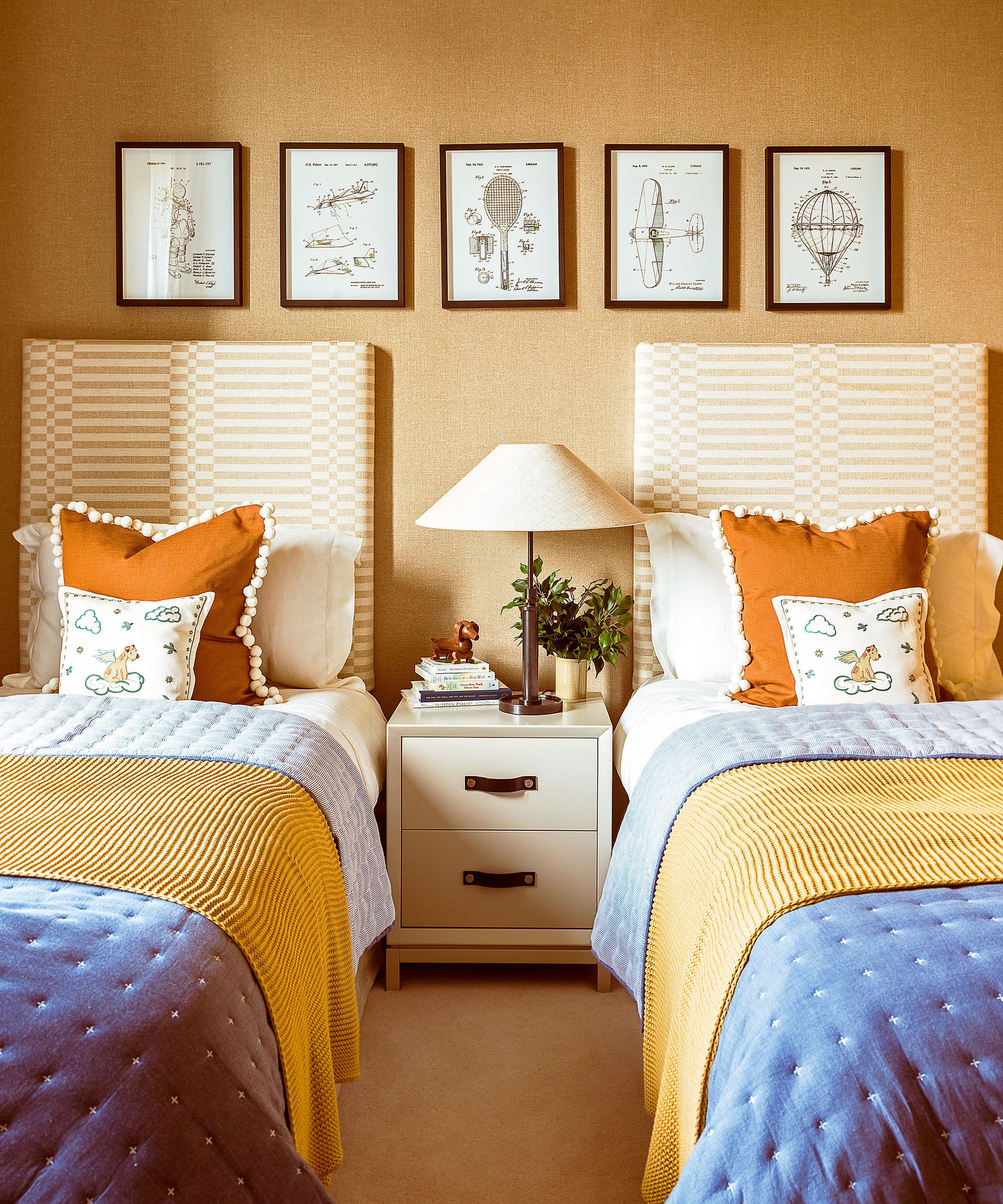 Be bold with your bedroom colors. Rich hues, a dynamic pattern and lavish layering enhance a cocooning feel for a sublime sanctuary.
Getting the right color in a room can be tricky. Even with all their experience, it can take time for professionals to make a decision. There's a lot to consider – the size and shape of the space, the natural light available and its direction, who it's aimed at, etc.
"A large space can often handle a color blanket that works with both north and south facing light," says Tom Morris of Morrisstudio (opens in a new tab). "If the colors of the walls are strong, I tone down the colors of the furniture or vice versa.
3. Organize with art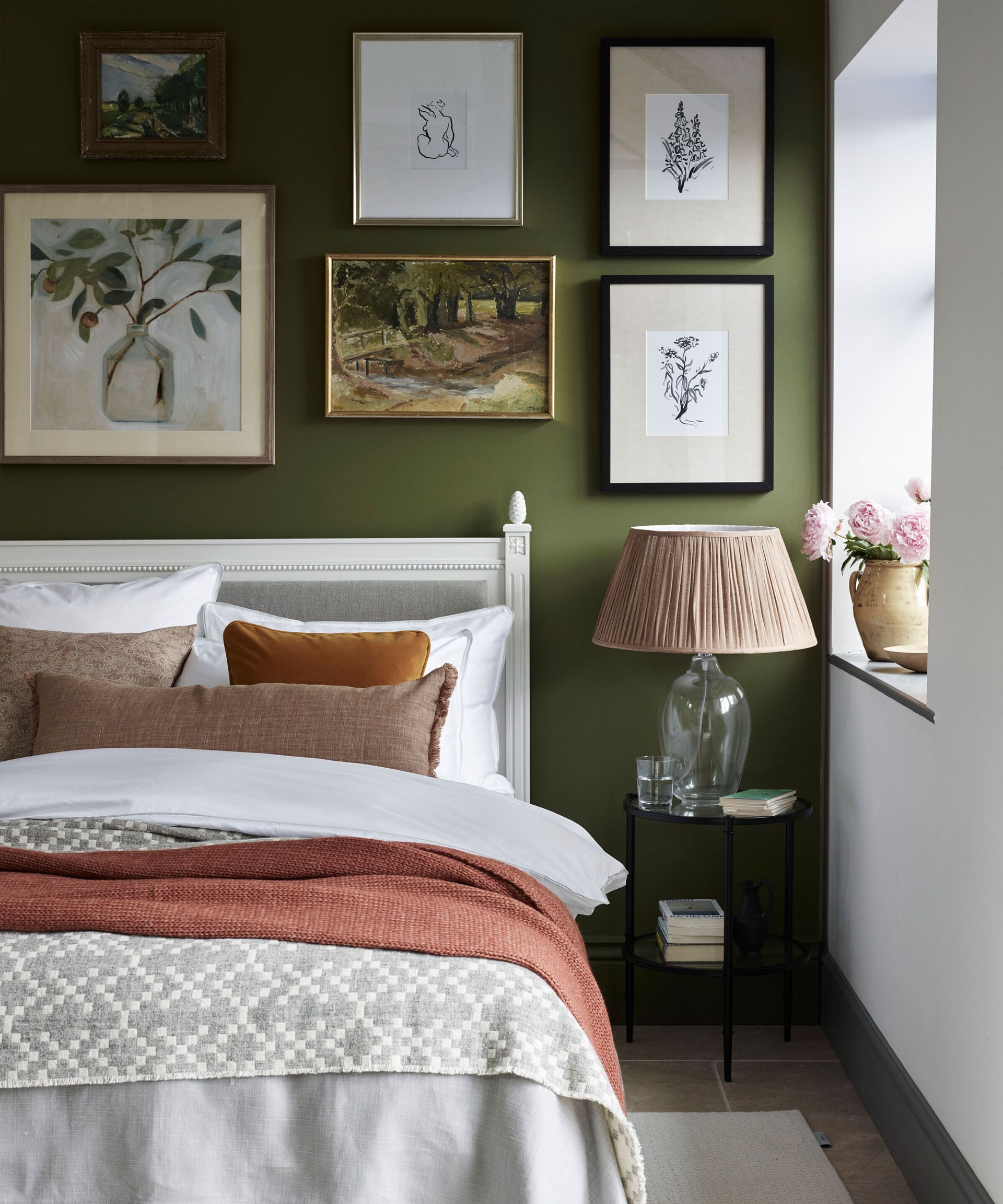 Use beautifully curated bedroom art ideas to add that crucial finishing touch to your bedroom sanctuary.
A bedroom is perhaps the most private and intimate space in the house, a place where you can truly relax and be yourself. Decorating with art is therefore particularly important here. A favorite piece of art is a classic starting point for a bedroom scheme. Make this your color cue – experiment with the colors used, pick two or three, and go from there.
4. Invest in good lighting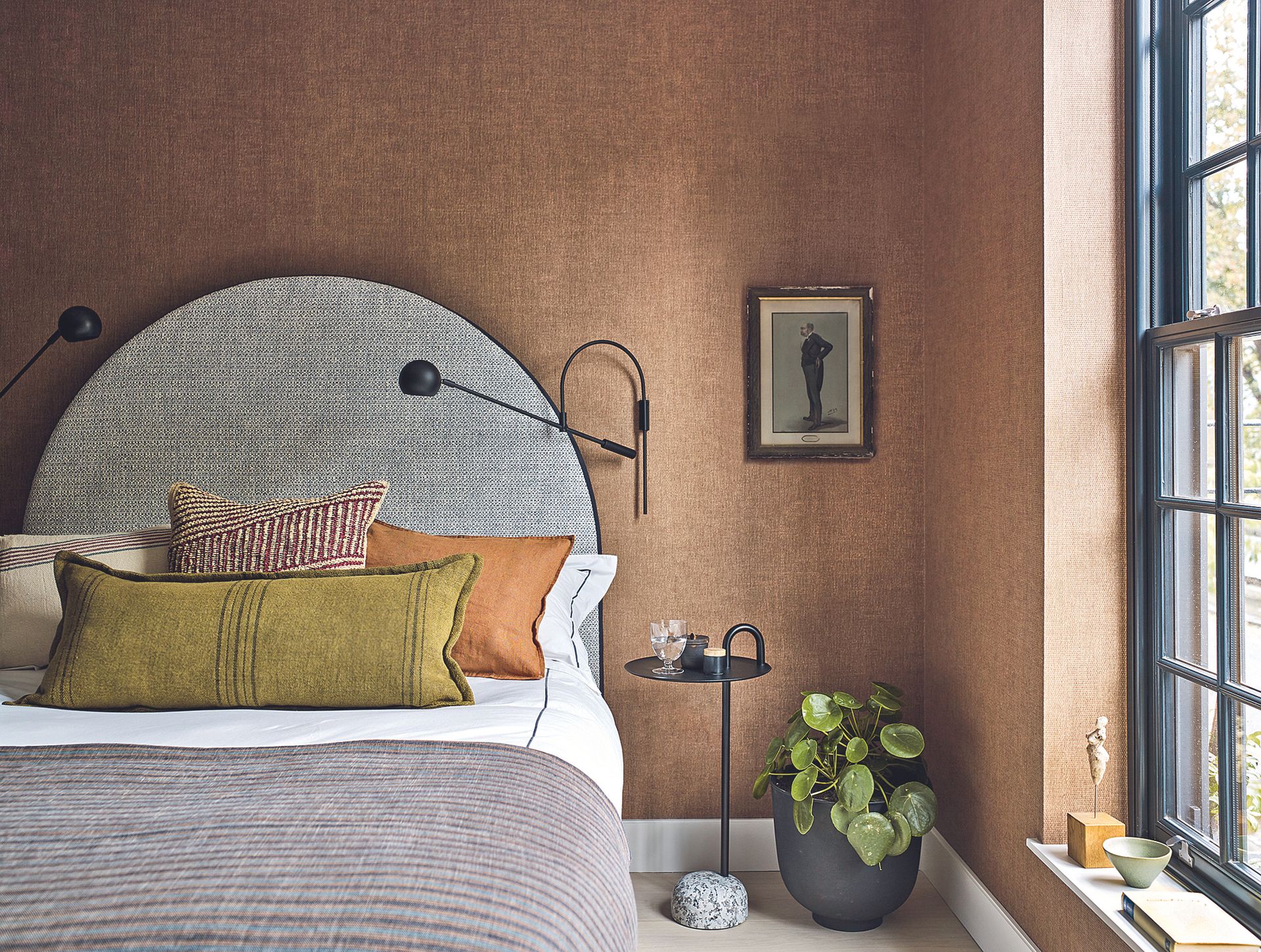 In a bedroom, different levels and types of lighting can help shift the mood from practical – getting ready for work, for example – to relaxing or reading before bed. And this is something that should also be taken into account when choosing colors.
Sarah Barker of Vanrenen GW Designs (opens in a new tab) think about functionality as well as aesthetics when selecting the right lighting for a bedroom. "The lighting should be dim and atmospheric, but being able to read is important. I'm not too fond of ceiling lights in the bedrooms, so we often use small wall sconces next to the bed for attractive additional lighting.
5. Joinery fitted to order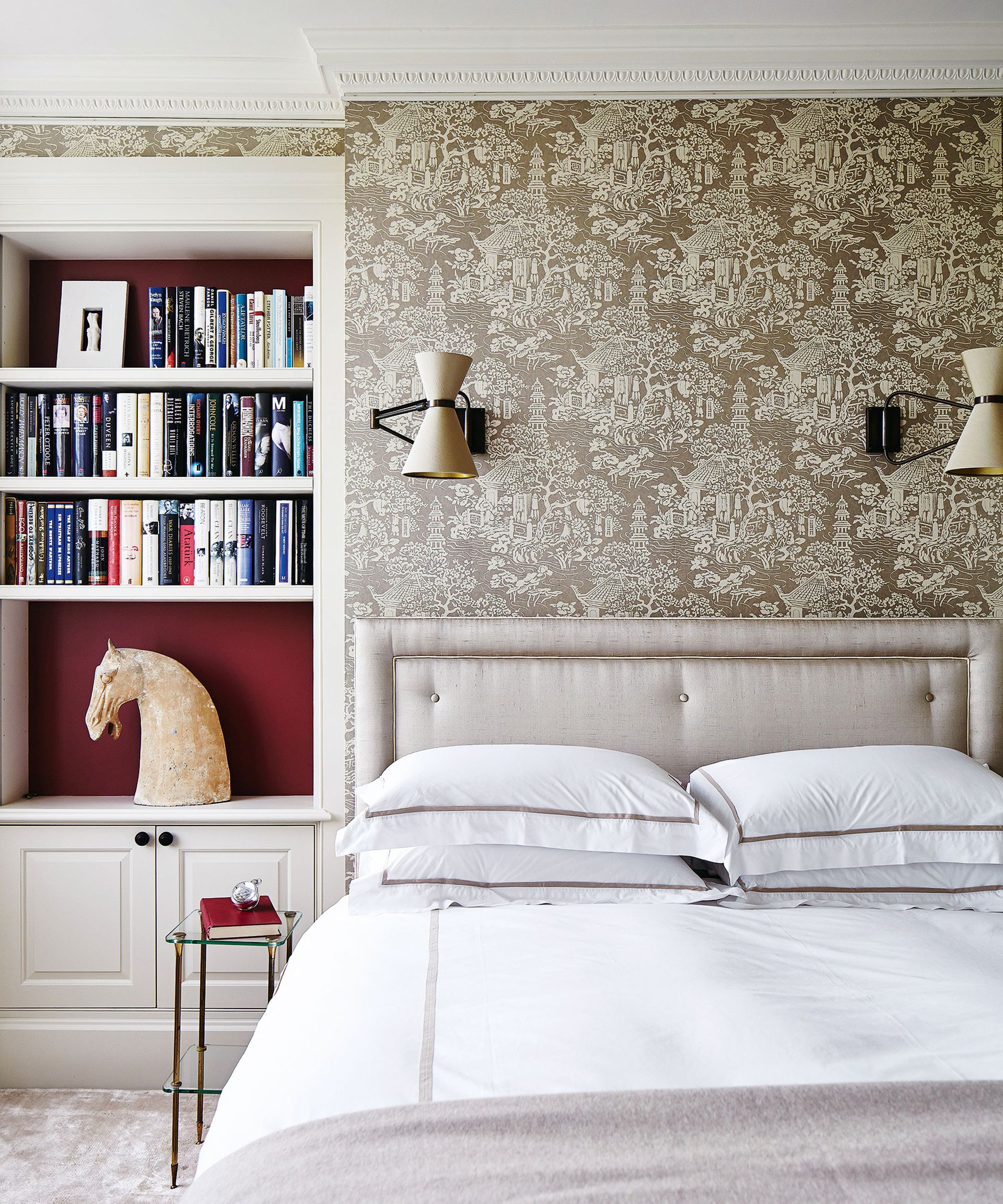 Bespoke bedroom storage solutions will result in a tidy and calm home, but also beautiful and stylish. Without exquisite carpentry, even the largest bedroom will be nothing more than a storage room. That's what Bruce Hodgson, founder of architectural woodwork specialist Artichoke (opens in a new tab), believes. "Beautifully crafted and crafted millwork can add drama to an interior, using light and shadow to provide depth, as well as framing openings and prominent features," he says. "It can also play a vital role in manipulating proportions."
Think about bedroom storage during the planning stages of a project and make sure to use every nook and cranny, especially in children's rooms. One trick is to use the full length of the wall space so joinery and displays maximize the space on offer, recommend Katie Glaister and Henry Miller-Robinson of K&H Design. (opens in a new tab). "We encourage customers to determine the number of items to store in advance by measuring the linear yardage of all shoes, clothes, books, etc., to ensure that the design will fit everything.
6. Perfect a clean palette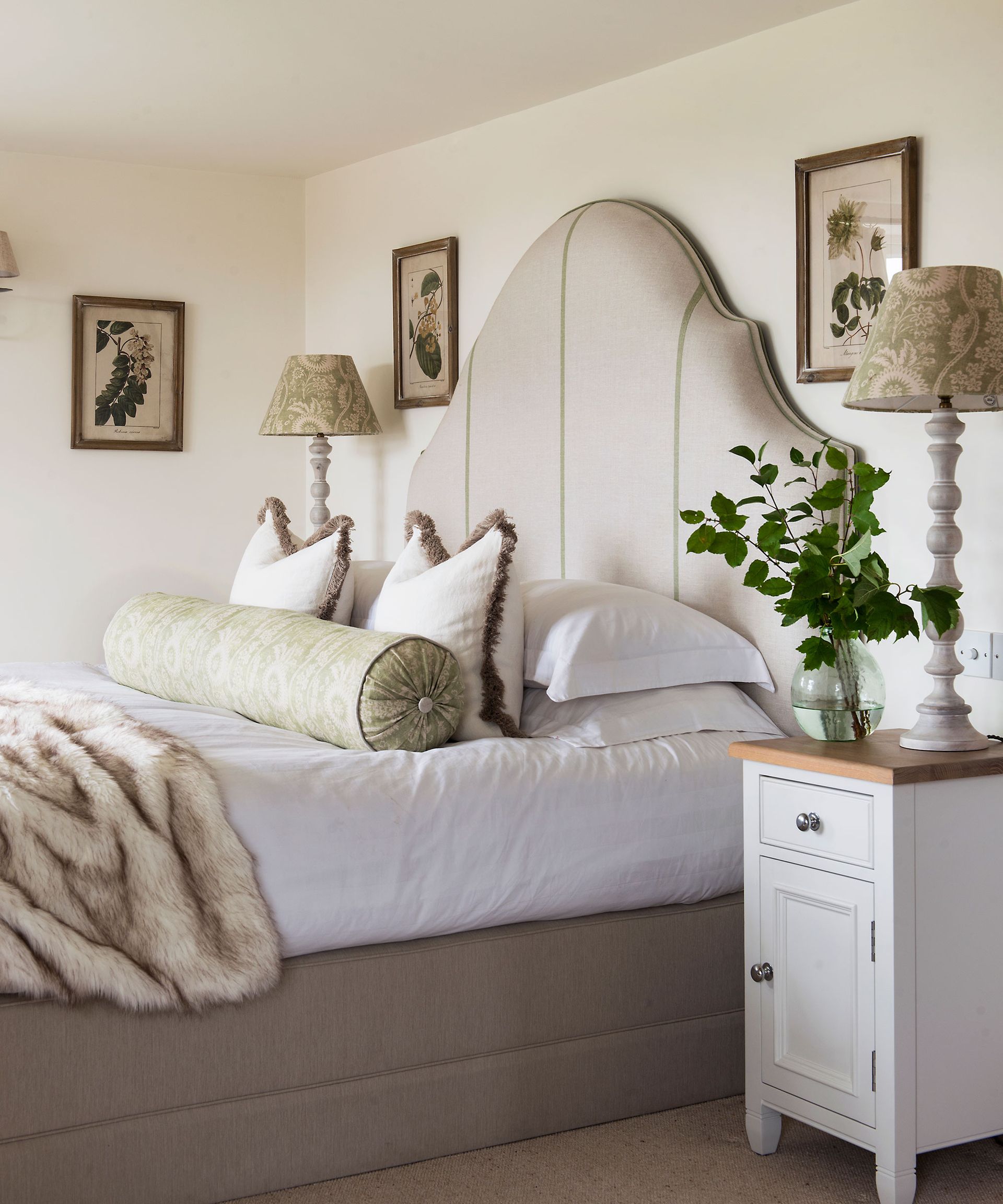 Sleek and timeless in their simplicity, neutral bedroom schemes are a mainstay in the world of interiors. The beauty of a neutral scheme is that it provides a wonderful scaffolding on which to hang color accents, adds Deborah Bass, founder of Base Interior. (opens in a new tab).
Just because something is white doesn't mean it has to be plain: think about the application – is silk or textured wallpaper, for example. White is one of the most versatile shades in all of design – it instantly brightens up while evoking a sense of calm and cleanliness. Add interest with colorful artwork, decorative upholstery, and antique furniture and artifacts. It also makes it easier to change the look of a room.
Nicky Mudie, Founder and Director of Violet & George (opens in a new tab) agrees: "Building on existing objects or reference points, like art, or shooting at what's happening outside the window," she says. In the case of a bedroom, these accent colors can come from bed linens or upholstery. "For a calm and restful bedroom decor, introduce colors with a neutral undertone and pair them so that everything blends and nothing is dazzling."
7. Do magic with mirrors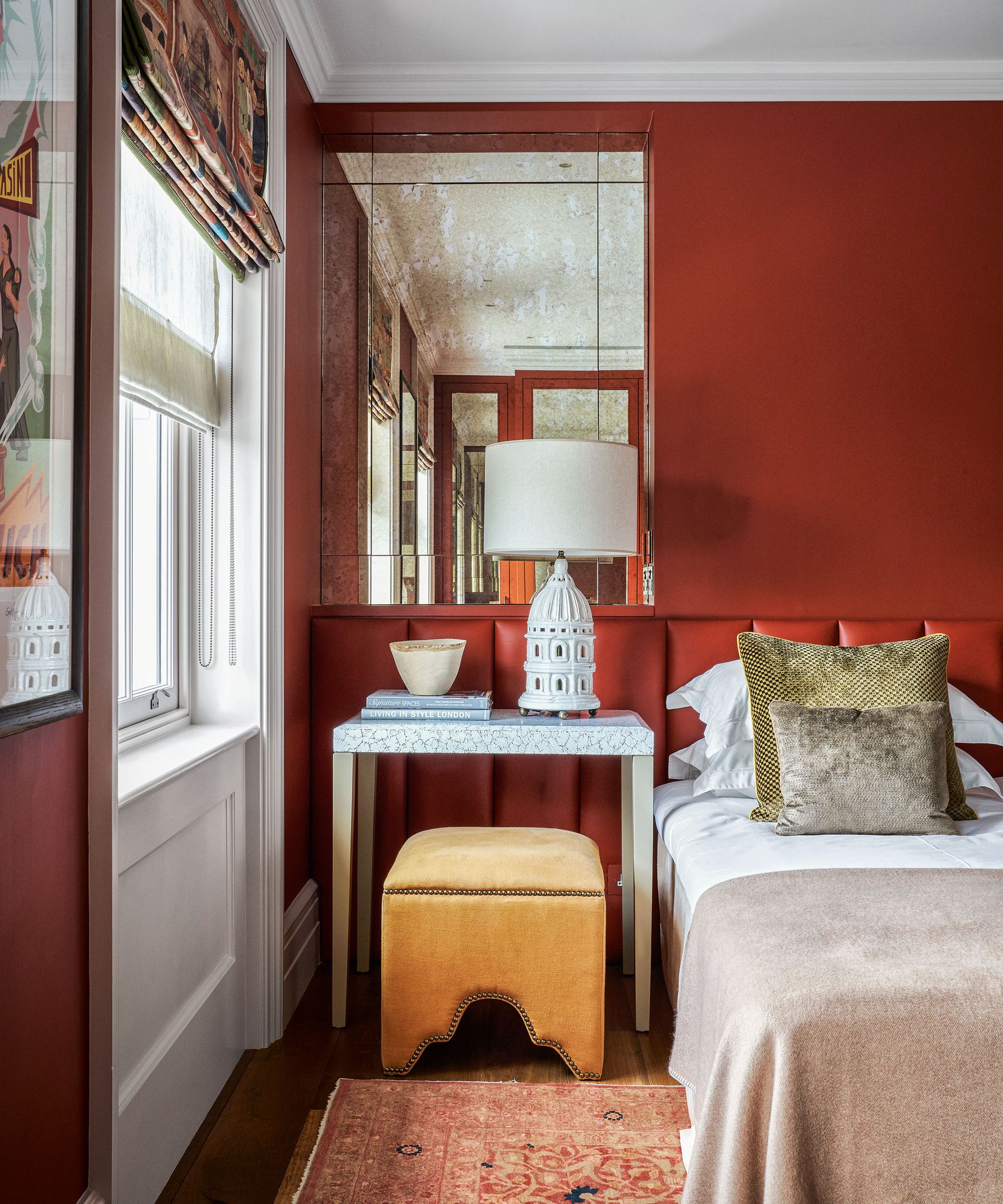 Everyone knows mirrors are good for doubling the feeling of space, but I love a bedroom mirror for the way it magnifies the light and adds a magical ambiance. Decoratively, mirrors can function as works of art, so hanging a single one or grouping them together will make a room look more expensive.
Think about the qualities of the mirrored glass itself and how it will contribute to the aesthetics of the room. "I always use mirrors with an aged effect – they soften whatever they reflect," says interior designer Henriette Von Stockhausen. (opens in a new tab). "Unfortunately it's more expensive, but it's definitely worth it as it immediately makes the room quieter."
What makes an elegant bedroom?
An elegant bedroom needs a very good finish. That means sleek, well-crafted joinery in fitted furniture, crisp upholstery and linens, and smart paintwork. Characteristic wallpaper and coordinated paint colors will make a bedroom more elegant, as will a characteristic headboard and luxurious flooring underfoot. Finally, well-organized lighting and artwork will be the perfect finishing touch for an elegant bedroom.